What are grip socks?
Kids socks have various types that vary in different materials, length, thickness, and even the weaving ways. As parents, whether sometimes you have no idea what kinds of socks to choose for kids?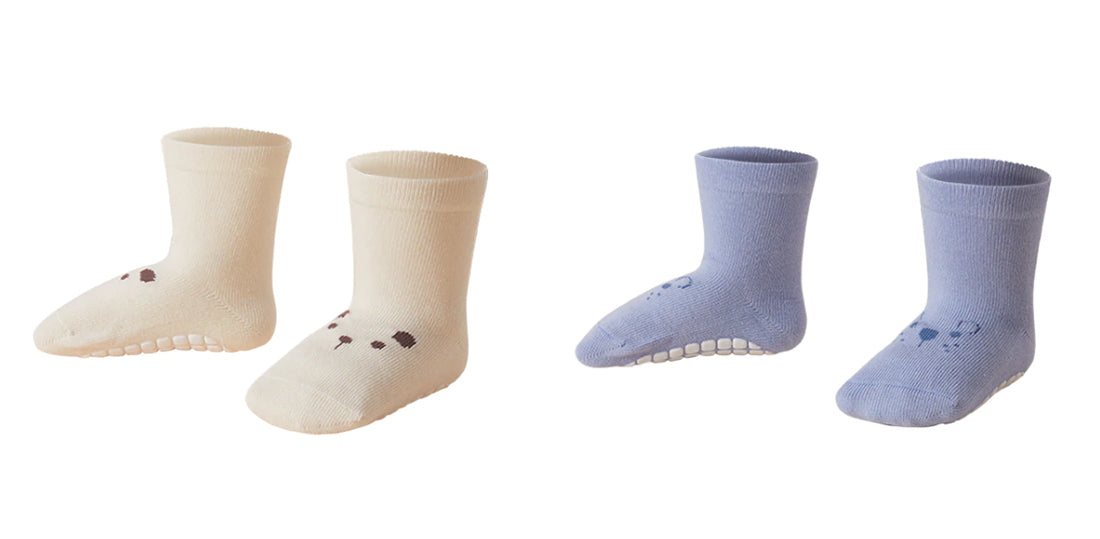 As a matter of fact, a kind of socks have to mention for toddles is kids socks with grip. What are grip socks? Grip socks, which are non-slip socks, are particularly similar to ordinary socks, with the non-slip design on the backing or sole, such as dispersed silicone or the particles made of rubber material. Some grip socks' soles are designed with the whole piece of the non-slip pad.
Do toddlers need grip socks?
When toddles is in the period of learning to walk, the central nervous system hasn't fully developed to keep in good balance.Kids socks with grips are a simple and effective tool to help them learn to walk.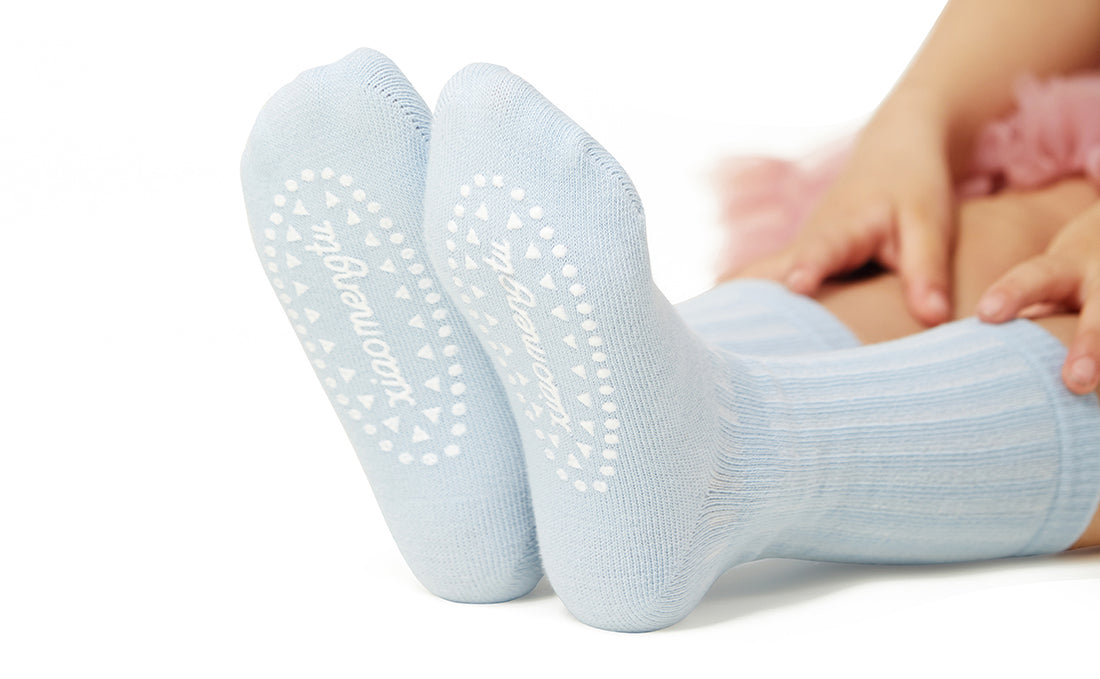 Additionally, kids do not have the strong ability to grasp the ground in walking because of too young to lack control over the body. Sometimes when the kids try to grasp the ground heavily, the toes will move and squeeze each other, causing to affect the development of the feet. In this part, grip socks can make kids' feet more relaxed and walk more easily.
Hupano kids socks with grips
Hupano cares for kids from every detail by offering various kids socks with grips to satisfy different requirements 

Babies' skin is so tender to be bitten easily by the mosquitoes repeatedly appearing in summer, leaving many red points taking time to recover. Knee high socks for baby with grips are a great choice. The length over the knee can significantly protect the babies from being bitten by mosquitoes, while the tense non-slip silicone on the sole of the feet can prevent babies from slipping.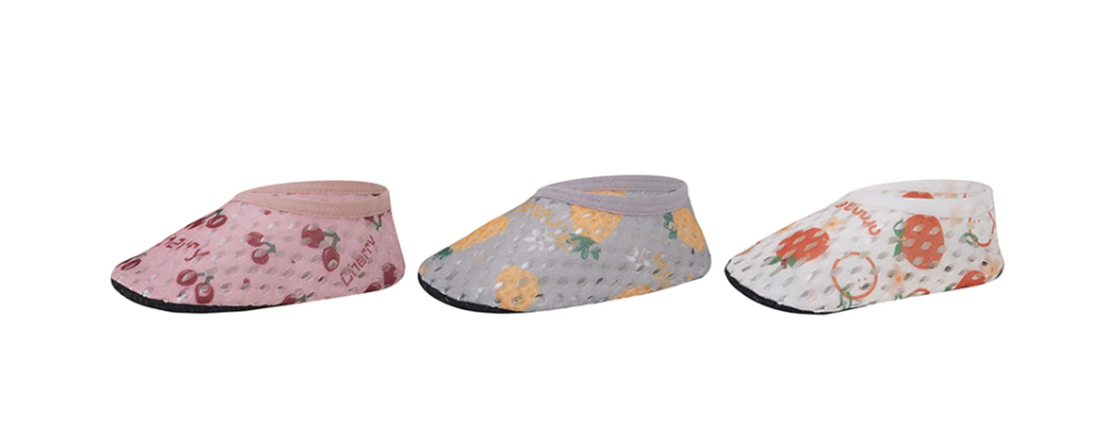 This pair of Non-slip socks for toddlers is the optimal collocation for pants. On the hot summer day or night, a pair of breathable socks are essential for toddles. The hollow-out design keeps toddles' feet cool, and a whole piece of non-slip pad featuring excellent non-slip function, comfortable and steady. Furthermore, the design of the non-slip pad makes it more protective than the sole of ordinary socks, greatly protecting toddlers' feet from scratching by the protrusion on the ground.
Because the seamless socks for kids with grips adopt the ways of seamless connection, the seam of the seamless socks are very flat and smooth without obvious protrusion and have less friction between the skin and socks, which will not burden kids' tender skin and be comfortable to wear. Non-slip on the sole and seamless design give extreme play to the comfort and functions.